Colockum Australian Shepherds

We strive to have happy, well-round pups that grow up able to do it all. All our pups are raised in the house, go through the Puppy Culture program and are socialized. They go home with first set of shots, worming, guaranteed for 2 years, puppy pack, and a good start on life. We don't have many litters and breed for us. All litters are bred for versatility, brains, soundness and beauty.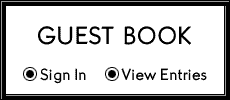 If you are interested in purchasing a pup, please read the following documents:

Then download and return this one:

Int. CH Gearharts Blackhawk Colockum DNA-VP, CGCA, BN, CD, RATI, RATN, TKN, RN

20in/40lbs

Eyes cleared annually

OFA hips Good

OFA elbows normal

OFA Patellas normal

MDR1 n/n

HSF4 clear

CEA/CH clear

prcd/PRA clear

DM clear

HU clear

CMR clear

CLN6 clear

CLN8 clear

AMN clear

Full dentition, scissors bite 

DOB 10/26/13

21 IN. 50 LBS

OFA HIPS EXCELLENT AS-27983E24M-PI

OFA ELBOWS NORMAL AS-EL4885M24-PI

HSF-4 n/n

prcd-PRA NORMAL / CLEAR

CEA/CH NORMAL / CLEAR

MDR1 Normal / Normal

​EYE EXAM / Normal 6/12/2015 

OFA AS-EYE-141/73M-VPI

DM NORMAL / CLEAR

Full Dentition, scissors bite

DOB 4/26/09

GEARHARTS SOUTHFORK DRIFTER (DRIFTER)

CD,BN, CGC, DNA-VP 

REPEAT BREEDING  July 2019   

Beautiful blue eyes with last breeding, 

Kai will be spayed after this breeding

A pup will be kept from both Kai's litters by breeder. 2 other pups from the Drifter x Kai breeding are reserved.

Read:                                                   Read: